How can you know springtime has arrived?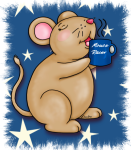 Grab a cup of coffee or tea and let me share with you how it has happened here in my world.
Ancient words of an old song come to mind, along with the melody Pete Seeger wrote in the early 50s – more about that later. You may know it as Turn, Turn, Turn or heard it referred to as The Ecclesiastes Song. It is still the #1 hit song in the United States with the oldest lyrics, authored by King Solomon. Eccl. 3:1-8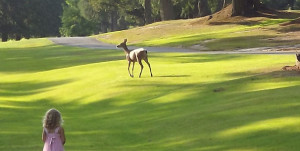 "To everything there is a season,
and a time to every purpose, under Heaven"
It's March. Springtime has inconveniently arrived in the Autumn of my life.
Springtime, for me, invokes guttural emotions, along with the insatiable desire to reorganize and reinvent everything in
 and around my life. Mind you – most of that desire soon passes with my next, equally unwelcome, hot flash! Remembering this is the 'Autumn' of my life, and paying little attention to the calendar, I make my list. At this point, the recliner, my blanket, and a glass of ice water, are making a good argument for a nice little nap! Are you with me?
We humans are often an impatient bunch, wanting answers that aren't ready to appear yet. I find the waiting more difficult to endure when the issues have impact on my immediate circumstances. I know that means change, and change is a challenge for me.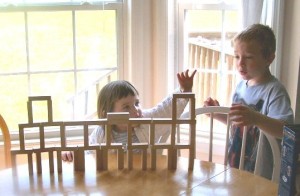 More words from the song come to mind – "A time to build up, a time to break down"
Now comes the question of endurance. Do I have what it takes to meet the challenge head on?
In my mind it boils down to a couple-three things.
Knowing what your season of life is
Knowing what your challenges are
Knowing who to trust with all of it
I'm excited about this season of my life. It forces me to use new filters when bringing my past, present, and future years into focus. There is more urgency, and more need to make words a living legacy, should our season be cut short. There is a need to show what hope can do, as well as talk about it.
If ever courage and transparency are essential, it is now.
I started writing years ago even before I put pen to paper. I was the kid who used mom's old chenille bedspread to make costumes when we did make-believe skits. I was the ghost-story teller at sleepovers, and loved inventing "once-upon-a-time" stories for little ones who couldn't get to sleep.
There are books and projects in the works, waiting for my 'nap' to be over. I'm excited to see meet the coming seasons in my Autumn Years. Now that much of my fear of being in the public eye, acquired in adult years, has faded. I am now eager to do more writing, blogging, and graphic design.
My desire is to make a real breakthrough in organization and time management this year. I'm determined to use my gifts and talents in the areas God calls me to. Finally, it is time for to go live with revealing some current change, and some of that can be seen under way here on Kidders Crossing. There will be more in days and weeks to come as this Grandma becomes more tech savvy. For now I'm experimenting with colors, logo, photos and plugins. Changes in fonts and post styles too! Little by little, pixel by pixel - it will come!
One of the changes in this season of my life that I've learned to embrace involves humbling friendships. Reaching out to help or comfort another has never been a problem. The opposite, that is reaching out to ask for help or comfort is, and has always been difficult for me.
Some wonderful people, men and women, have come into the Kidder's lives in past few years. They have offered strength when we physically or financially had none due to events beyond our control. They have offered friendships and the blessings of real friendships I had not often known in other seasons of my life.
Another change is the opportunity to spend time never available to me before with some of my awesome family.  There are many blessings that came our way over the past three years.  I look forward with anticipation to a new chapter in the story of me.  I truly have no idea from one day to another ,what plans my creator has for me, but since it's His plan, I'm ready to hold on for the ride!
In the beginning of this post I promised more about Pete Seeger writing a song in the 50's. About two years after writing his version, his wife wrote 5 more lyrics for the children, tucked them away and he found them years later when he wrote his book. The last verse she wrote fits so well with this post. Both have gone on to their forever home and out of respect for Toshi Seeger's gift of a mother's insight - her verse goes like this . . .
"A time for dirt, a time for soap
A time for tears, a time for hope
A time for fall, a time for spring
A time to hear the Robin sing"
Building bridges with your past relationships is hard work, be they missing, forgotten, or broken. And, reality bites when they are not strong enough to hold. I believe the important thing is to keep trying. Keep believing in the power of love. And most importantly for me, keep trusting in God, the Author of all Love. My breakthrough began a long time ago. Now it's time to hear the Robin sing.
What areas are you determined to breakthrough?  Leave me a comment, I'd love hear what season of life you are in.